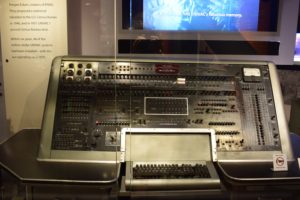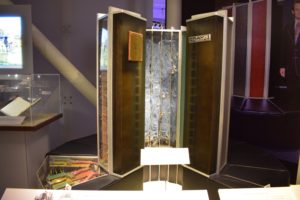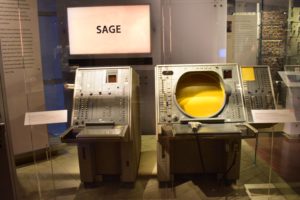 On August 21, 2018 I visited The Computer History Museum in Mountain View, CA, in the heart of Silicon Valley. I received the tickets from the San Mateo County Convention and Visitor's Bureau, so I went. Anyone who knows me would know this would not be a place I would choose to go. Maybe, I could be dragged along with my husband, Keith, to this type of museum, but I would not go on my own. Well, I did and I really enjoyed it!
The tour at www.computerhistory.org begins with an orientation movie then on to an extensive history of the development of the computer (among other devices, such as the abacus, calculator and sectors) and more technology (games, software, smart cars, missile launching s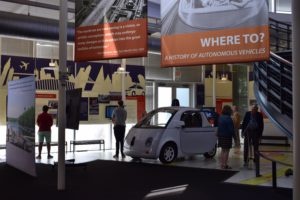 ystems) and more. I must admit that the punch card exhibit made me feel super old as that is the system I used to submit my Fortran homework in college.
There was an amazing amount of on-screen interviews for almost every segment of the 19-stop history exhibit. If you're someone who is really into technology, I could see why you would want a two-day pass. They even had a Super Geek Tour as one of their add-on experiences. (I actually heard someone ask what you had to do to be considered a super geek.
After touring the history exhibit of the development of technology, I visited the museum store with all kinds of memorabilia, then went over to the other side of the museum to sit in a 2014 smart car prototype (it's only made for the owner to be a passenger and really weird to sit in a seemingly-stripped-bare interior), learn about Ada, Countess of Lovelace, considered to be a "prophet of the computer age" and sticking my head in two Demo Labs, I left feeling a lot more informed about the development of modern technology and happy that I took the time to visit. I can honestly say I enjoyed it. If you have an ounce of "geek" in your bones, you will love it!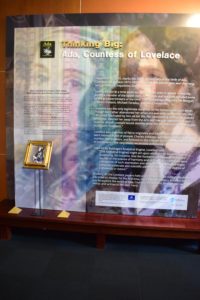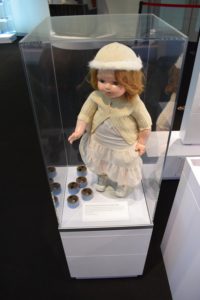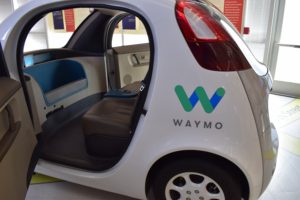 Please follow and like us: